Deep Tracks in the Industry
So many companies today talk about innovation that the concept has become meaningless. At Moeller, we point to specific achievements. Beginning with the introduction of barrier tank technology in 2011, Moeller has launched a new product line or design innovation each year: 2012, Redi-Tanks; 2013, internal venting; 2014, aluminum tanks; 2015, Moeller diurnal components.
We are the premier rotational molder in the marine industry and the fourteenth across all industries nationwide. Moeller's continued success is a function of design sophistication, customer commitment, and a culture which fosters a dedicated and smart workforce.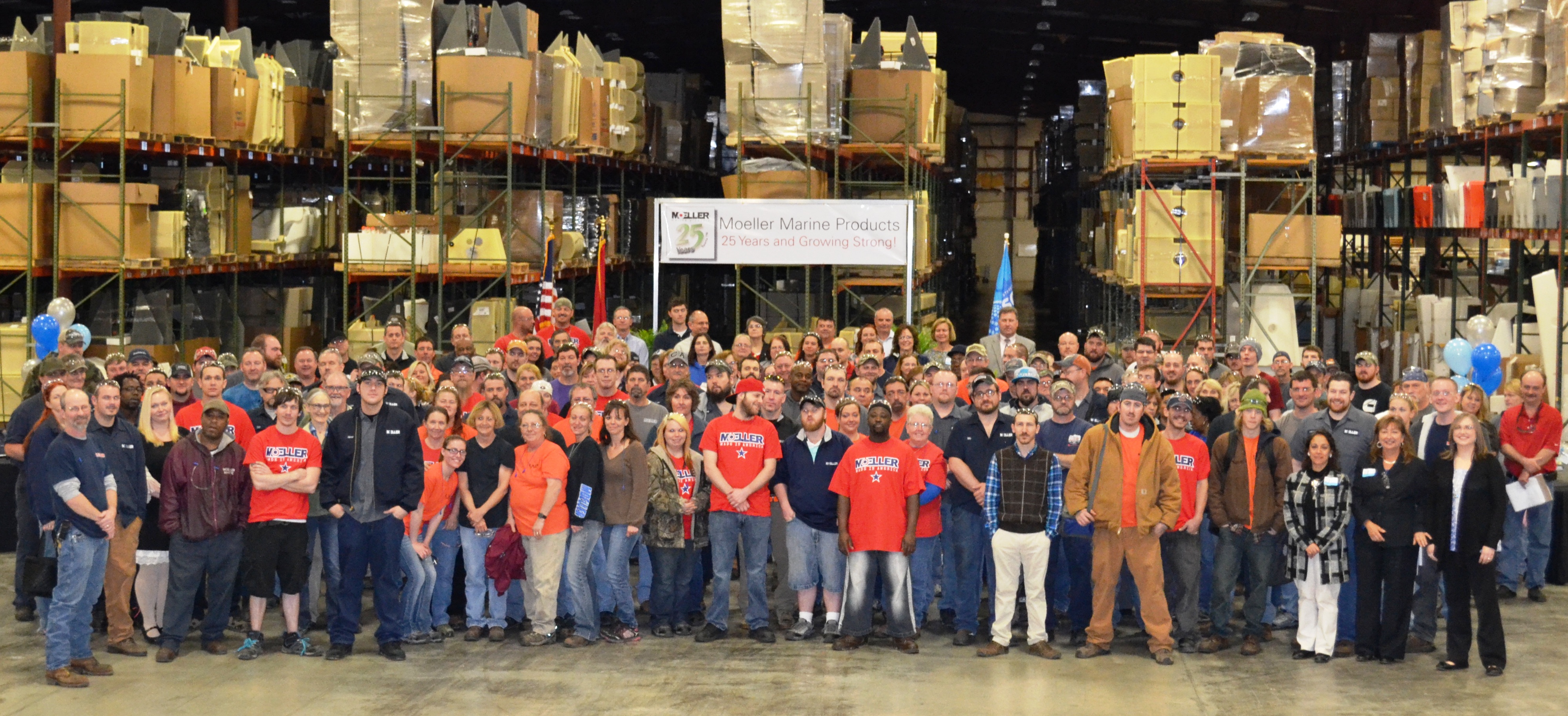 In 2015, the entire Moeller Team celebrated 25 years at their facility in Sparta, Tennessee.
Moeller Engineers custom-design individual components and complete systems to each client's exact requirements: from structure to any cosmetic specifications. Using our rotational molding, blow molding, foaming and assembly processes we produce a wide range of custom products.
Custom Contract Manufacturing
When you work with Moeller, you work with professionals from the ground up. A company may have the most brilliant engineers on the planet but it means nothing without the people who build to exacting quality standards and the dedicated service technicians whose number one priority is you.
Off-The-Shelf