Moeller Tooling Capability
Masters of Aluminum
Tool making is a science and an art. The craftsman must translate a two-dimensional drawing into a three dimensional structure by manipulating welding tools, using CNC & manual industrial equipment, and estimating shrinkage and material movement during the molding and cooling process. Our Mold Shop Team represents an elite corps within Moeller: 15 highly skilled tool makers and craftsmen working two shifts with well over 150 years of experience in the trade.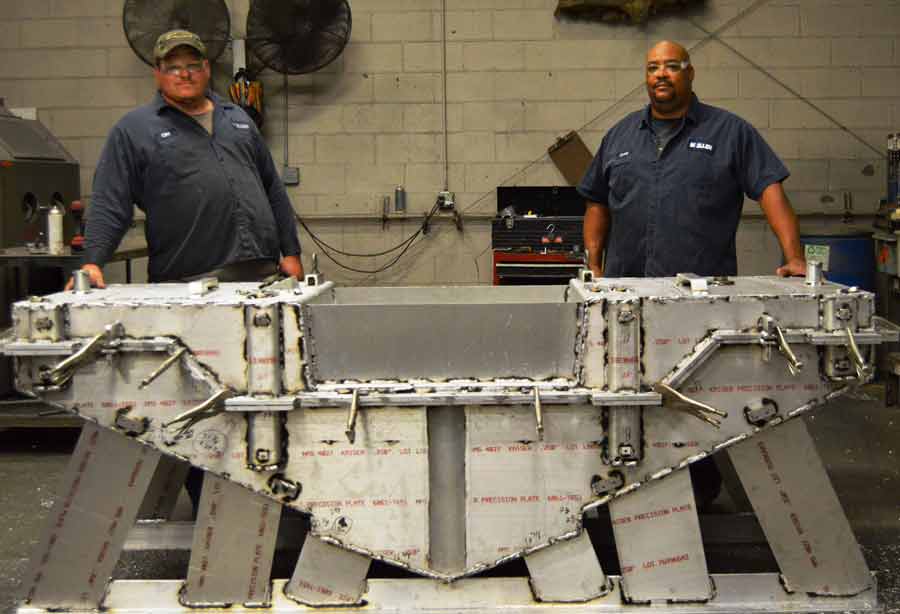 Moeller Mold Shop capabilities include:
Shear
Pressbrake
Mig Welding
Tig Welding
CNC Machining Center
Complete Traditional Machine Center
Surface Preparation and Blasting
Because we produce tooling onsite, we are able to respond quickly to your most demanding requirements. We have turned around rush jobs in record time! If your project requires cast or machined tooling, we work closely with the best shops, both domestically and internationally. Once your initial production run is finished, we maintain your tooling inside the warehouse (for easy access and to prolong the life of your investment) until you order more parts.