The design and production of custom fuel tanks has been the core of our business for more than 30 years. We have the experience and technical know-how to understand your design requirements and convert them into a fully functioning fuel system. With the ability to manufacture both plastic and aluminum tanks, we meet immediate and low-volume needs with made-to-order aluminum tank constructions. For higher-volume applications, and for installations which require complex configurations, we build custom-molded plastic (cross-linked polyethylene and nylon) barrier tanks. To find out about whether plastic or aluminum is the right choice for you, click here. All tanks are manufactured to meet ABYC, NMMA, EPA, USCG, CARB, CE, and other applicable standards.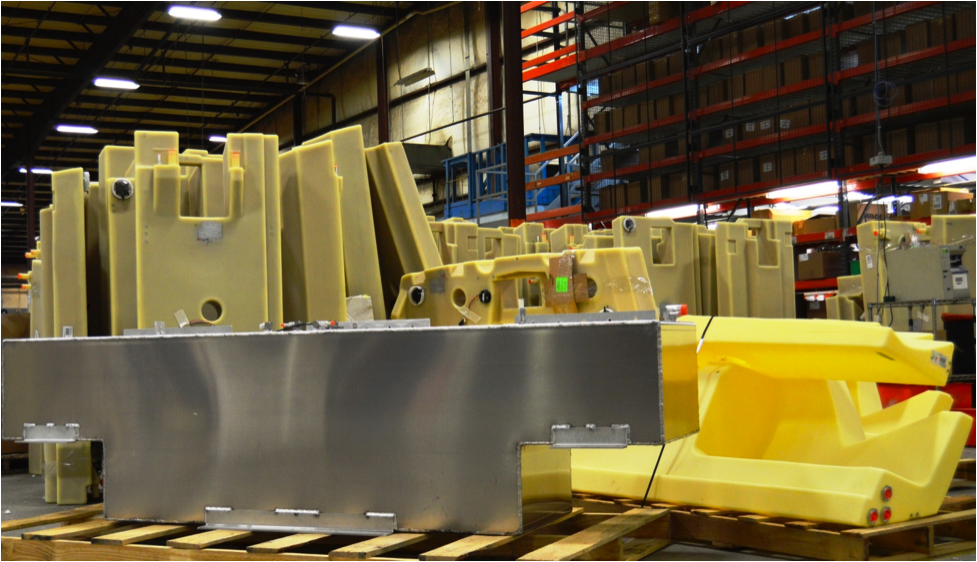 Long recognized as the innovator in fuel tank design, Moeller has initiated significant design or methods improvements to our basic tank each year since the EPA enacted emissions requirements in 2011. In 2015, we introduced our own line of lower cost EPA- and ABYC-compliant diurnal components. For more information about Moeller diurnal components, click here.
To learn more about aluminum or plastic custom tanks, click below.